Württemberg
is a minor faction in
Empire: Total War
.
It is a country in Western Europe bordering France, Westphalia, Bavaria, and Hannover. Württemberg is allied with Westphalia and Austria, but is a mediocre in defense due to its very small size. All of the German minor factions (Wurttemberg, Westphalia or Hessen, Bavaria, and Hannover) are the targets for all of the German Empires and the French.
General Information
Edit
In the Grand Campaign, Württemberg tends to ally with Westphalia, Bavaria, and/or Hannover. Its alliances with these countries and Austria make it difficult to attack without arousing the ire of many factions.
Despite its limited resources and land, Württemberg has an unusual edge in enlightenment technologies over most other factions. However, it generally remains relatively weak throughout the game, as it is surrounded by strong neighbors and has limited resources of its own.
Württemberg was a country formed as a duchy in the 1400s, and it fought in almost all of the wars in Central Europe and wars involving Austria and Prussia. Württemberg helped Napoleon of France in the Napoleonic Wars (1792-1815). Eventually, it was incorporated into the German Empire following the Prusso-Austrian War. Württemberg is part of Germany to this day.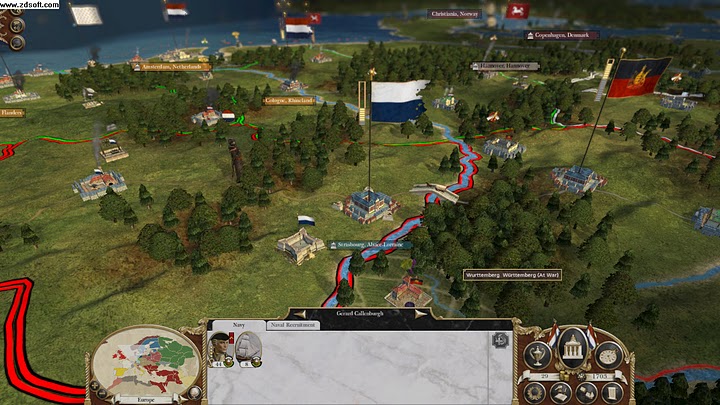 Ad blocker interference detected!
Wikia is a free-to-use site that makes money from advertising. We have a modified experience for viewers using ad blockers

Wikia is not accessible if you've made further modifications. Remove the custom ad blocker rule(s) and the page will load as expected.